ENGLISH VERSION :
Solo Tango Orquesta presents:
The first lesson of the «Tango Music for Dancers» course
 — The history of the appearance of musical instruments in a tango orchestra
 — The first tango musicians
 — The birth of the tango style
 — The specifics of the musical material in early orchestras
 — Detailed musical analysis of «Invierno» Canaro
YOu can find  this  worksop in platform ASLAN https://aslan.video/watch/tango-music-for-dancers-part-i-by-solo-tango-orquesta_SMc5ONKT3Yn8E8E.html
RUSSIAN VERSION :
АВТОРСКИЙ  КУРС   SOLO TANGO ORQUESTA   «МУЗЫКА ТАНГО для ТАНЦОРОВ!»
Мы хотим поделится с вами своим опытом, знаниями и взглядом на танго музыку, помочь разобраться в её структуре, форме, cтиле, открыть новые образы, ощущения и эмоции, развить музыкальное мышление.
ЧАСТЬ I . Как возникл жанр Танго. Кто были первые музыканты.  Первые оркестры.
Подробный  музыкальный  анализ двух танго Канаро.   КУПИТЬ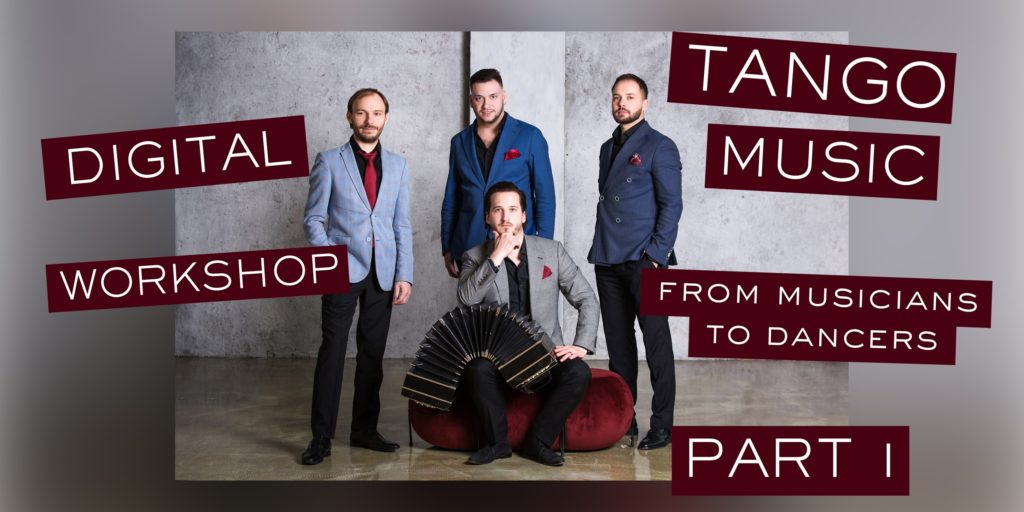 продолжитель 2,5 часа
ЧАСТЬ II   — Juan D`Arienzo     КУПИТЬ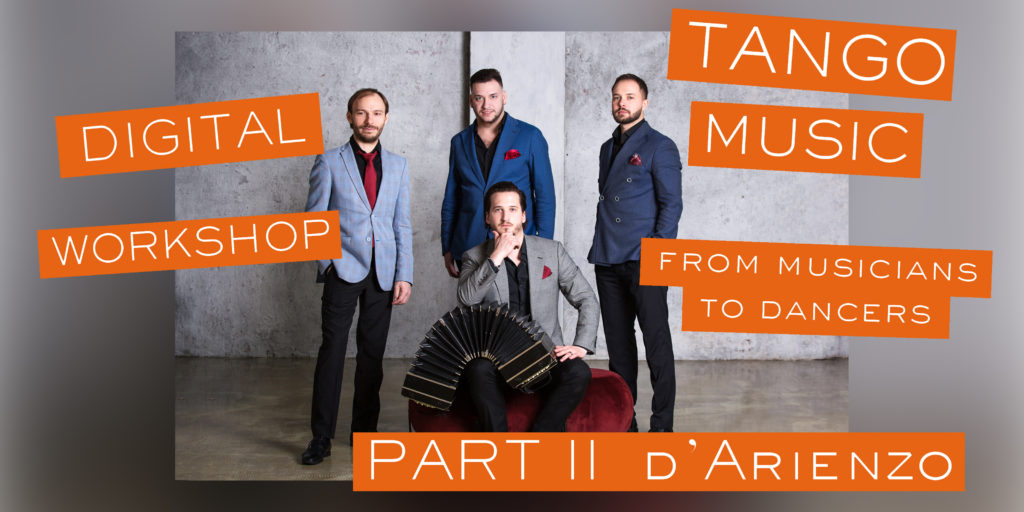 ЧАСТЬ III  — Osvaldo Pugliese  
КУПИТЬ 
Продолжительность 2  час 23 минуты